About Sam Yi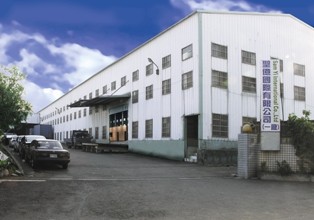 Established in 2000, Sam Yi International Co., Ltd. is one of leading manufacturer of furniture in Taiwan, and specialized in a series of small & medium type furniture that made of wood (bentwood, MDF, PB, hollow board, & solid wood...), metal tube, steel plate, glass, plastic, and acrylic...etc. Performance in development, quality and service to meet various OEM & ODM demand!
Sam Yi's is particularly specialized in dining sets, TV stands, & clothes hanger rack stands, made of high quality glass, steel, and wood; the main products are:
Dining Table, Dining Chair, Coffee/Tea Table, Bar Table & Stool,
Foldable Serving Trolley / Wooden Serving Trolley / Glass Serving Trolley,
TV Stands / Stereo Stand, Clothes Rack Trolley / Coat Hanger / Valet Stand,
Mirror & Pedestal, Metal Crafts and Acrylic combinative furniture,
Computer Desk; and Shelf Storage Furniture!
Sam Yi also keeps per-unit cost low by fostering long-term relationships with raw material suppliers. Sam Yi always checks materials and finished products in-house to ensure that they meet quality standards. Sam Yi's products are always delivered on time.
Sam Yi's factory, with a total area of 3500 square meters and monthly production capacity 80,000 units, is located not far from Taichung Port. With excellent quality made in Taiwan and more than 15 years of experience, Sam Yi's in-house designing team is ready to offer our suggestions with artworks and materials and create 60 stylish items annually.
Sam Yi is proud of a good reputation both at home and abroad. The strategies of Sam Yi management focus on quality stability and expedited delivery to meet customers' growing demands.
Sam Yi assures you of his best efforts and a permanent business to deserve your full confidence.
Stylish Life with Sam Yi!!
| | | |
| --- | --- | --- |
| Raw Material Entering Area | Raw Material Entering Area | Bentwood Chair Painting |
| Pressing & Punching | Packing Line | Packing Line |